Multimedia presentation of the conference venue
by courtesy - Ivica Crnkovic, Mälardalen University, Sweden

Dubrovnik, the medieval pearl of South Dalmatia is listed in the UNESCO register of 'World Heritage Sites'. This is a city with a long-standing tradition of welcoming tourists. A city of museums and festivals, of cafés and restaurants, Dubrovnik enjoys a mild Mediterranean climate and is set in a wonderful landscape. It is situated in the very south of the Republic of Croatia.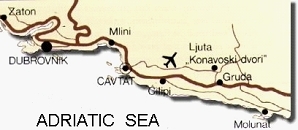 Cavtat is a small resort coastal town located between Dubrovnik and its international airport, very convenient for all types of meetings and events. It is a town with a long history and an attractive mixture of old and new architecture. It is surrounded by Mediteranean flora, beautiful beaches and unpolluted seawater. The Adriatic islands, Dubrovnik and the hinterland are all within easy reach.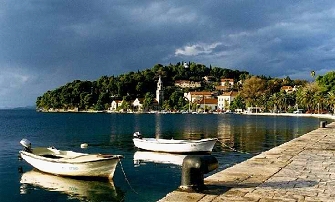 The conference hotel, Hotel Croatia, is a five star hotel that lies on a peninsula overlooking the Adriatic on one side and the picturesque old town of Cavtat on the other. The city walls of Dubrovnik can be seen from some of the hotel terraces. The hotel offers a large meeting hall and a number of smaller meeting rooms of various sizes, offices and exhibition space. Additional accommodation will be offered in other hotels and apartments in private houses as close as possible to the conference hotel.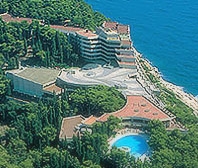 Detailed information about travel, hotel accommodation, social events, pre- and post- conference excursions, will be included in the second announcement. The conference web pages will include additional information and links to tourist and cultural sites in the Dubrovnik area